8th Continent
8th Continent
OUR WORK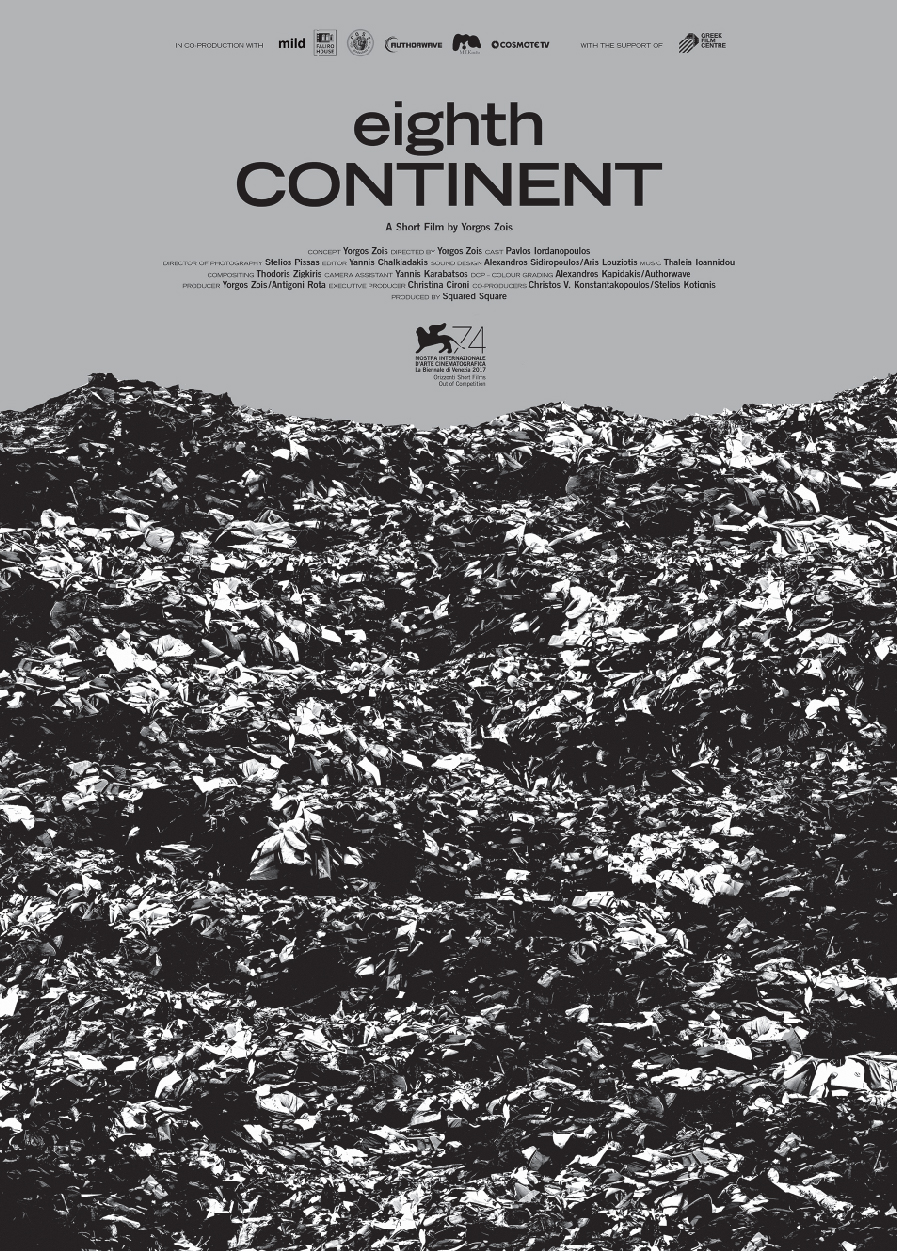 A short film co-produced by Foss productions.
Written and Directed by Yorgos Zois
Premiered at the 74th Venice International Film Festival and participated in more than twenty international festivals.
Other Festivals/Awards: Special Mention award in Regional Competition at 13th Free Zone edition, Winner of AISFF Rock Award at AISFF2018, UK Film Festival 2017, 23th Opening nights Athens International Film Festival 2017, Film Festival Belgrad 2018, International film festival Kinenova Skopje 2017, 29 Trieste Film Festival 2018, Vilnius Film Festival 2018, Internationalle Kurzfilmwoche 2018, Subversive Festival Zagreb 2018, Melbourne International Film Festival 2018, Bucharest International Experimental Film Festival 2018, Regensburg Short Film Week 2018
An old and abandoned dump on a mountain in Lesvos island. Its two big craters are overflown by thousands of life jackets from the refugees. A worker is the only inhabitant in this place that resembles an alien planet or a new continent.
CREDITS
Squared Square Films
Mildframe
Faliro House
Foss Productions
Stelios Cotionis
Christos V. Konstantakopoulos