Kalavryta 1943 / Echoes Of the Past
Kalavryta 1943 / Echoes Of the Past
OUR WORK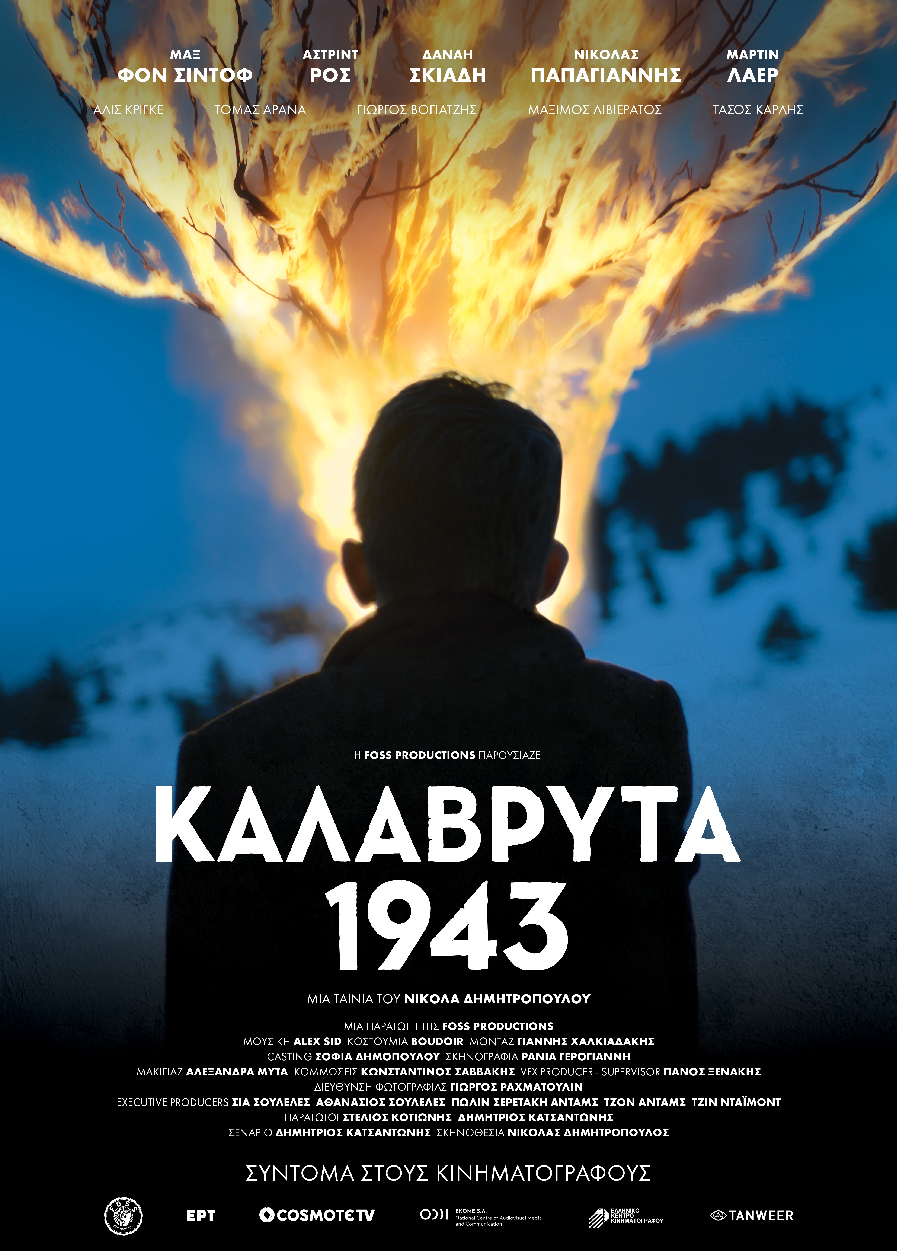 A Foss production feature film, which completed its filming on 2018-2019 in Kalavryta, Attica and Germany.
Director: Nicholas Dimitropoulos
Screenplay: Dimitrios Katsantonis
Cast: Max Von Sydow, Astrid Roos, Danai Skiadi, Nikolas Papagiannis
MORE INFO
Kalavryta 1943 / Echoes Of the Past
Fiction drama, inspired by the infamous 'Massacre of Kalavryta' named after the homonymous greek village invaded by Nazi troops in 1943. Caroline Martin, a lawyer representing Germany's government on Greek reparations claims visits Greece and meets one of the remaining survivors of the massacre Nikolas Andreou. As Nikolas recounts the events of the past, all their personal prejudices and beliefs that meant to keep divided will bring them together. Their cathartic journey through this dark chapter of history reflects their shared need for gaining hope again.
CREDITS
Stelios Cotionis
Dimitrios Katsantonis
Tom Souleles
Cia Souleles
John Adams
Pauline Seretakis Adams
Jean Diamond