Love Like There Is No Tomorrow
Love Like There Is No Tomorrow
OUR WORK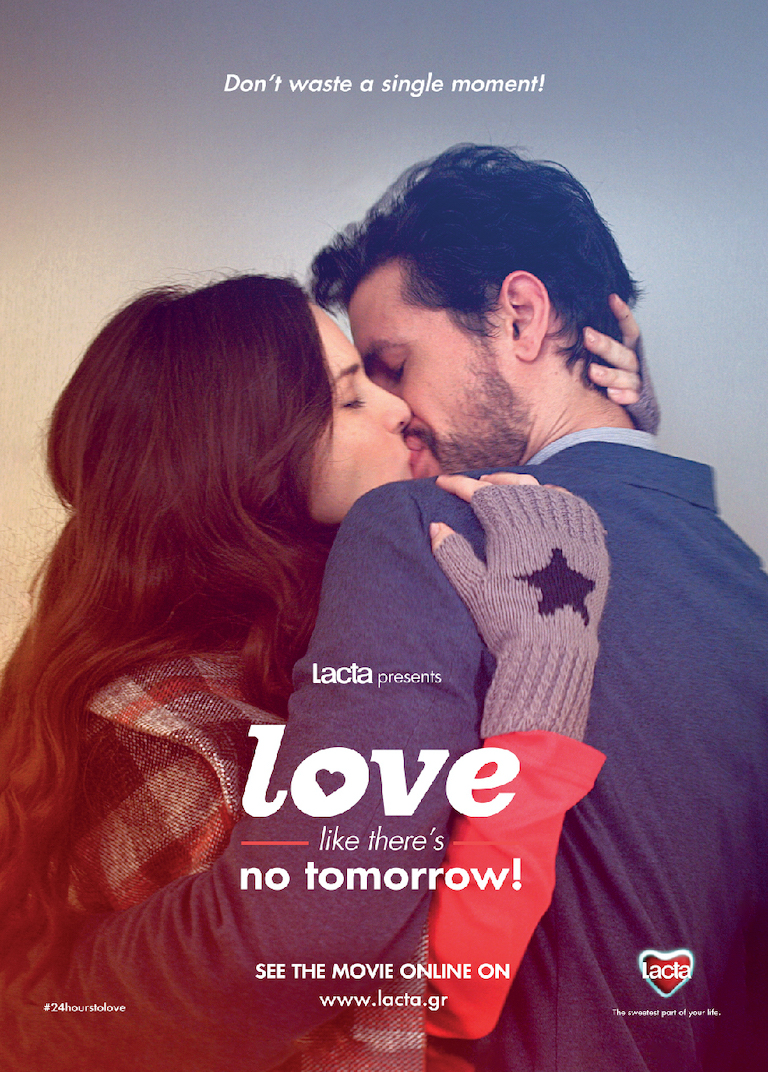 A branded film, part of the Lacta campaign, produced by Foss Productions and curated by OgilvyOne Athens along with Bold Ogilvy & Mather.
Director: Christos Nicoleris
Story: Panos Sambrakos
Screenplay: Myrto Kontova
Cast: Orfeas Avgoustidis, Eugenia Dimitropoulou, Tassos Noussias
MORE INFO
Love Like There Is No Tomorrow
When his girlfriend is killed in a car accident, a man falls in depression, until one day he wakes up to find out he is reliving the day before his girlfriend's death.
A film about a man who wishes to go back in time and correct all of his mistakes.
Time, fate and the meaning of love, are the main themes in this interactive drama film that doesn't come to an end without the interference of the viewers.
AWARDS
SILVER CANNES LIONS ENTERTAINMENT
Lacta-Love like there's no tomorrow
Branded Content & Visual Storytelling: TV & Broadcast: Fiction 15 minutes or over in Length