Make the Move
Make the Move
OUR WORK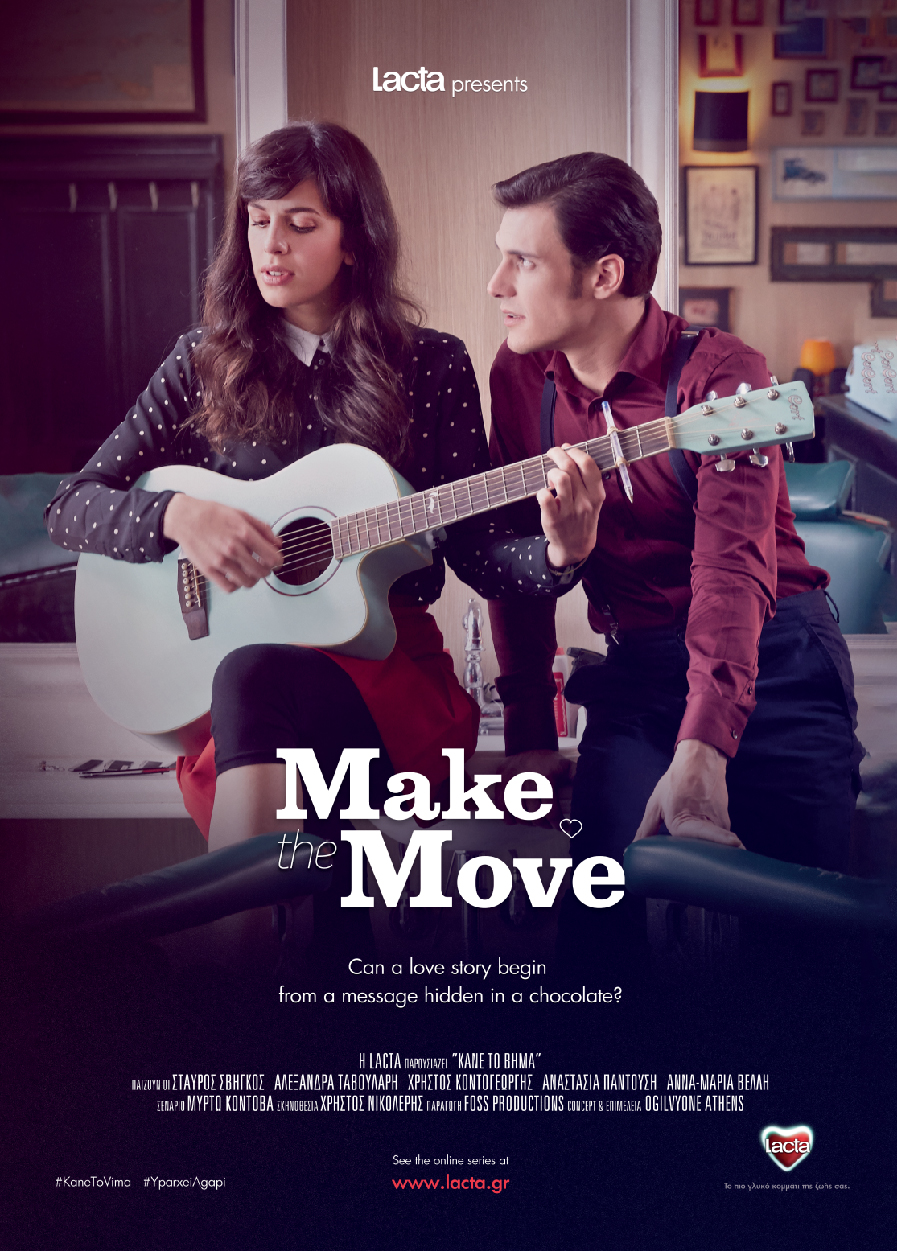 An online branded series of 5 episodes for Lacta, produced by Foss Productions on a concept of OgilvyOne Athens.
Director: Christos Nikoleris
Screenplay: Myrto Kontova
Cast: Stavros Svigos, Alexandra Tavoulari, Christos Kontogeorgis, Anastasia Pandousi and Anna Maria Velli.
This original integrated campaign is a creation of OgilvyOne Athens.
Kostis has just made his first big professional step by opening, together with his best friend Thanos, their own barbershop in downtown Athens. Every night a sweet melody/tune can be heard sung in the neighborhood. Kostis believes it's a mysterious girl he could easily fall for just by the sound of her voice. The story becomes even more intriguing when Kostis finds a chocolate bar with a hidden message left on the barbershop's door.