Milky Way
Milky Way
OUR WORK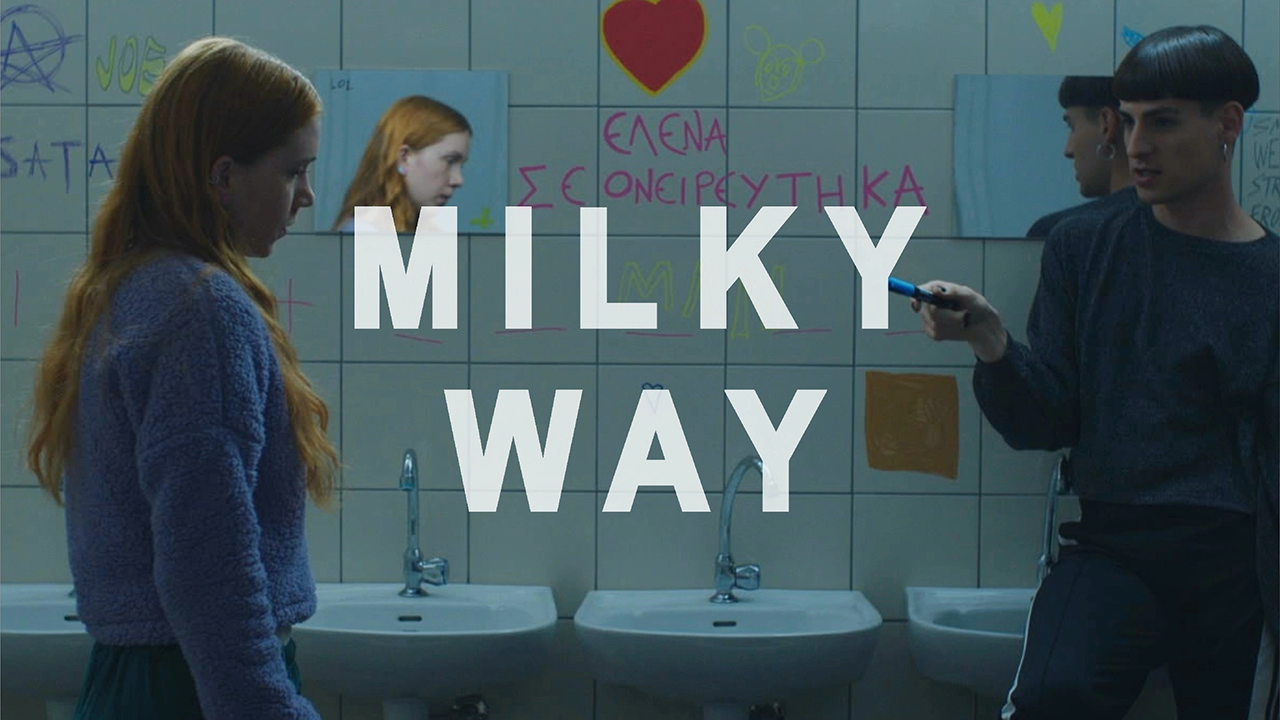 In post production - Expected in 2023.
Α boundary-pushing teen drama challenging the conservative norms of the Greek province, directed by short film Palme d'Or winner Vasilis Kekatos. "Milky Way" is produced by Foss Productions in association with Play2Place and in co-production with Mega TV. "Milky Way" made its global premiere in the International Competition of Series Mania Festival on March 2023.
Director: Vassilis Kekatos
Screenwriter: Vassilis Kekatos
Cast: Korina Dullaart, Konstantinos Georgopoulos, Nikolas Zeginoglou, Andreas Konstantinou, Gioulika Skafida, Themis Bazaka, Akillas Karazisis
In a remote mountain town, where adults live a life with secrets and untold desires and teenagers struggle to imagine a future in the big city, high school senior Maria spends her time watching videos for the mysteries of the universe and dreaming of becoming a dancer in the crew of a local pop star. Her starry-eyed plans of leaving her hometown and never returning are put on hold when she gets pregnant by Tasos, her boyfriend who has been working at the only gas station in town for the past ten years.
Maria's religious mother along with her melancholic father are quick to "embrace" her pregnancy, anticipating she'll become a happily married teen mom, following the conservative norms of the Greek province. Maria feels suddenly at distance with her girlfriends and classmates too, until Joe, a nonbinary kid from her school, who just arrived from Athens, enters her life and the two of them form a special bond. Through constant twists and adventures, Maria and Joe will embark on a journey that will bring Maria to face her ultimate dilemma: to do what everyone expects of her or overturn everything.
CREDITS
Vassilis Chrysanthopoulos
Korina Dullaart
Konstantinos Georgopoulos
Nikolas Zeginoglou
Andreas Konstantinou
Gioulika Skafida
Themis Bazaka
Akillas Karazisis
Prometheus Aleiferοpoulos
Stavros Tsoumanis
Evaggelia Kamara
Natalia Swift
Afroditi Kapokaki
Xenia Ntania
Maria Mamouri
Argyris Xafis
Gerasimos Skiadaresis
Prodromos Tsinikoris
Mihail Tambakakis
Ivan Svitailo