Short Stories of Great Love
Short Stories of Great Love
OUR WORK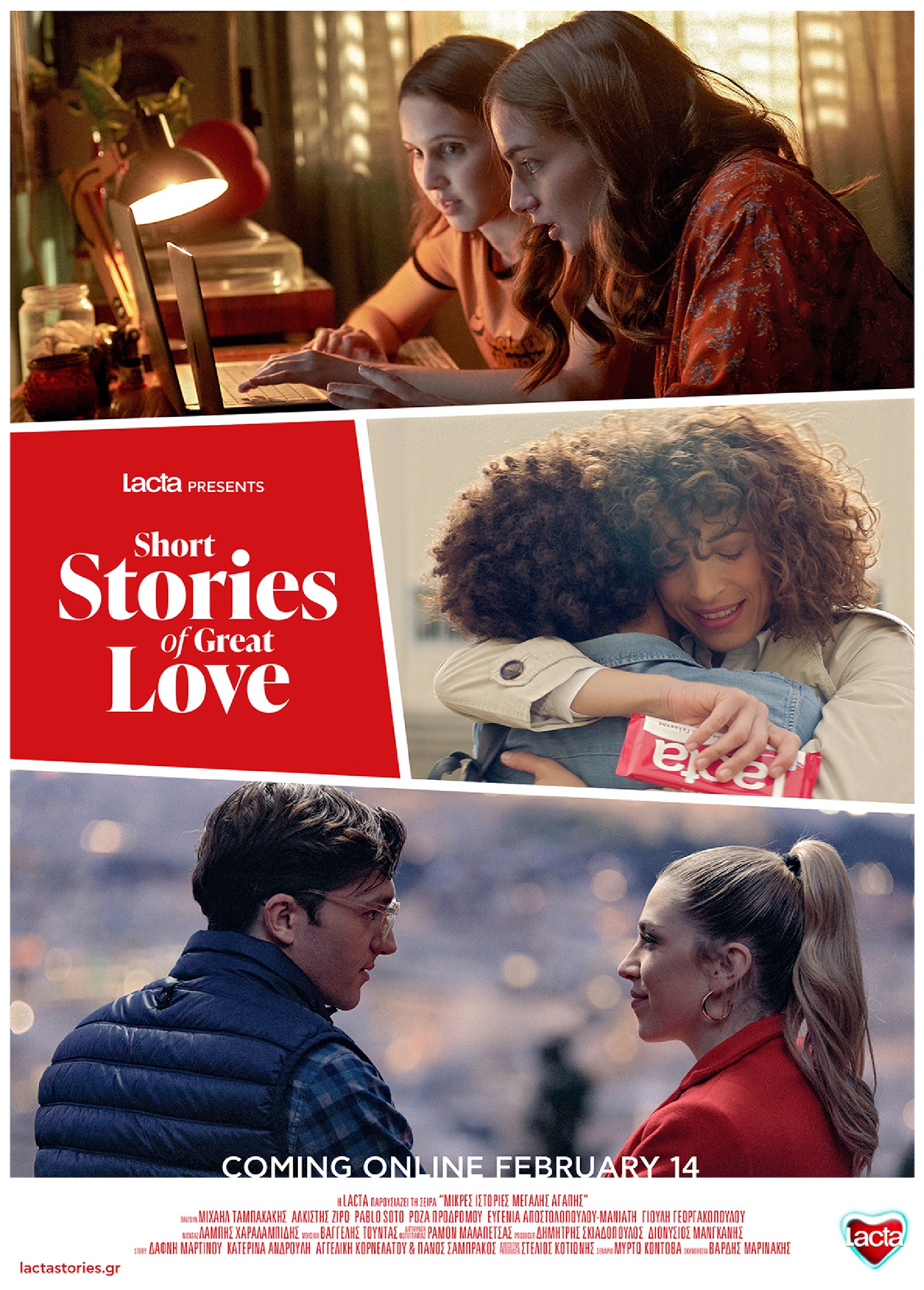 An online branded series of 3 episodes for Lacta, produced by Foss Productions on a concept of OgilvyOne Athens.
Director: Vardis Marinakis
Story: Dafni Martinou, Katerina Androuli, Aggeliki Kornelatou, Panos Samprakos
Screenplay: Myrto Kontova
Cast: Alkistis Ziro, Michail Tampakakis, Pablo Soto, Roza Prodromou, Eugenia Apostolopoulou-Maniati, Yiouli Georgakopoulou
MORE INFO
Short Stories of Great Love
A three-episode series that highlights different types of love (maternal, erotic, friendship) and addresses important social issues in three short but emotional stories. Once again, the LACTA series stands out for its plot, but also for its interactivity that involves the viewer. Those who have something important to share with their loved ones can do so in a unique and original way - through the episodes.
A unique code is hidden in the chocolate bar of the Lacta 85g collection. This allows viewers to share the episode, which hides a dedication from them to their loved ones.
CREDITS
Dafni Martinou
Katerina Androuli
Aggeliki Kornelatou
Panos Sambrakos