Suntan
Suntan
OUR WORK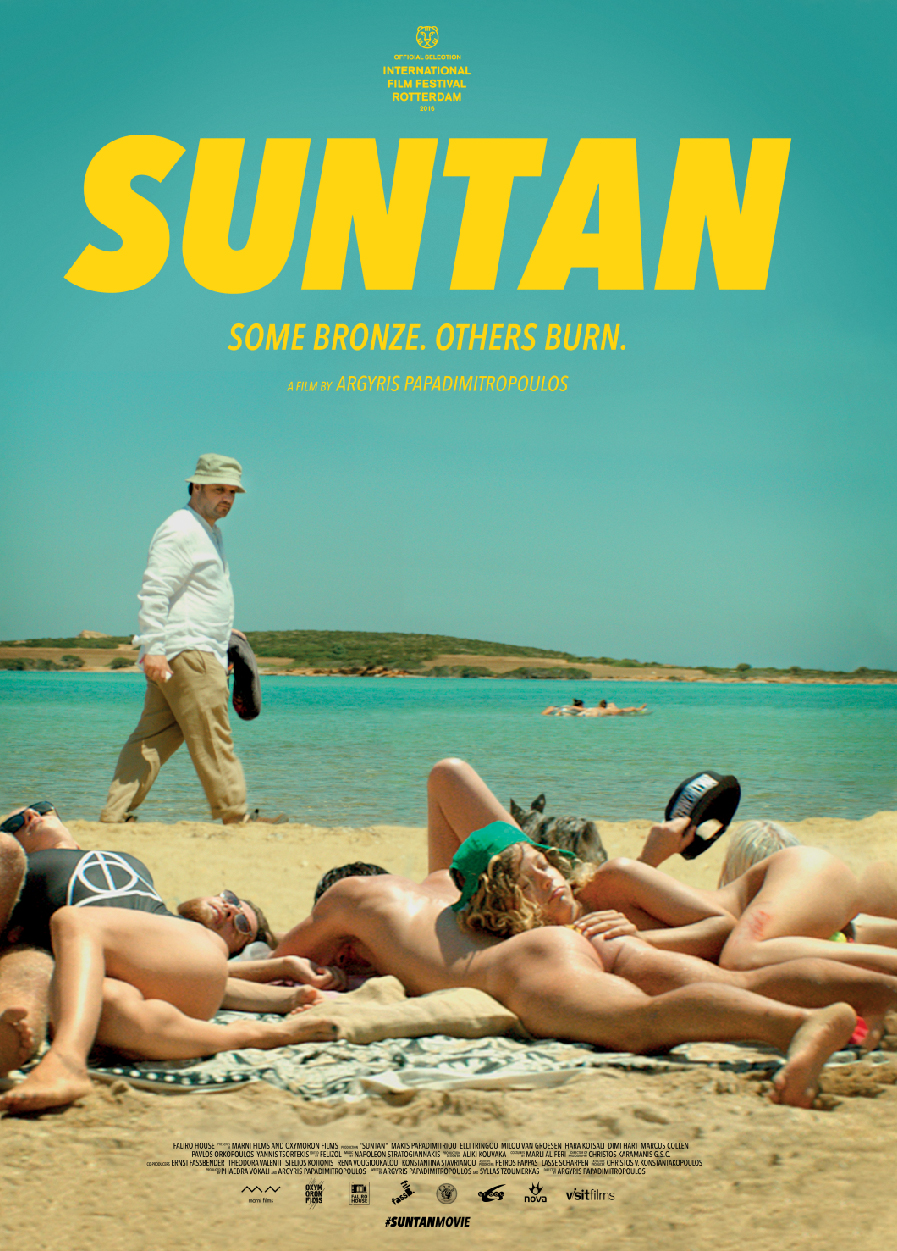 A Greek drama Feature film co-produced by Foss Productions
Premiered at the Rotterdam International Film Festival in February and released in Greece in March 2016.
Director: Argyris Papadimitropoulos
Screenplay: Argyris Papadimitropoulos, Syllas Tzoumerkas
Cast: Makis Papadimitriou, Elli Tringou
Other Festivals/Awards: FEST International Film Festival 2017 - Jury Prize-Main Program best screenplay, Oaxaca FilmFest MX 2016 - best movie, best film, Odessa International Film Festival 2016 - Special Jury Mention International Program, Hellenic Film Academy Awards 2017, SXSW-USA, Off Plus Camera Film Festival, New EU Film Showcase - American Cinematheque, Bildrausch - Filmfest Basel / Stadkino Basel, Jeonju International Film Festival, Transylvania International Film Festival, Sydney Film Festival, Jerusalem International Film Festival, Brussels International Film Festival, Seville European Film Festival
Kostis, a 40-year-old doctor arrives in Antiparos, to work at the local clinic. Winter passes quietly and uneventfully, on the sparsely populated island, until summer arrives and changes everything. Kostis' routine is broken when a swarm of vibrant, young and beautiful tourists unexpectedly invades-takes over the quiet island life.  Kostis, who doesn't really fit in the group, falls in love with young Anna, but from then on, the hedonistic summer on the island will turn into a dark whirlpool, luring the unsuspecting company into a path of shocking surprises and extremities.
CREDITS
Faliro House
Marni Films
Oxymoron Films
Fassb Films
Foss Productions
Graal
Argyris Papadimitropoulos
Argyris Papadimitropoulos
Syllas Tzoumerkas
Phaedra Vokali
Argyris Papadimitropoulos
Christos V. Konstantakopoulos
Stelios Cotionis
Ernst Fassbender
Petros Pappas
Lasse Scharpen
Theodora Valenti
Konstantina Stavrianou
Irini Vougioukalou