The Taste Of Love
The Taste Of Love
OUR WORK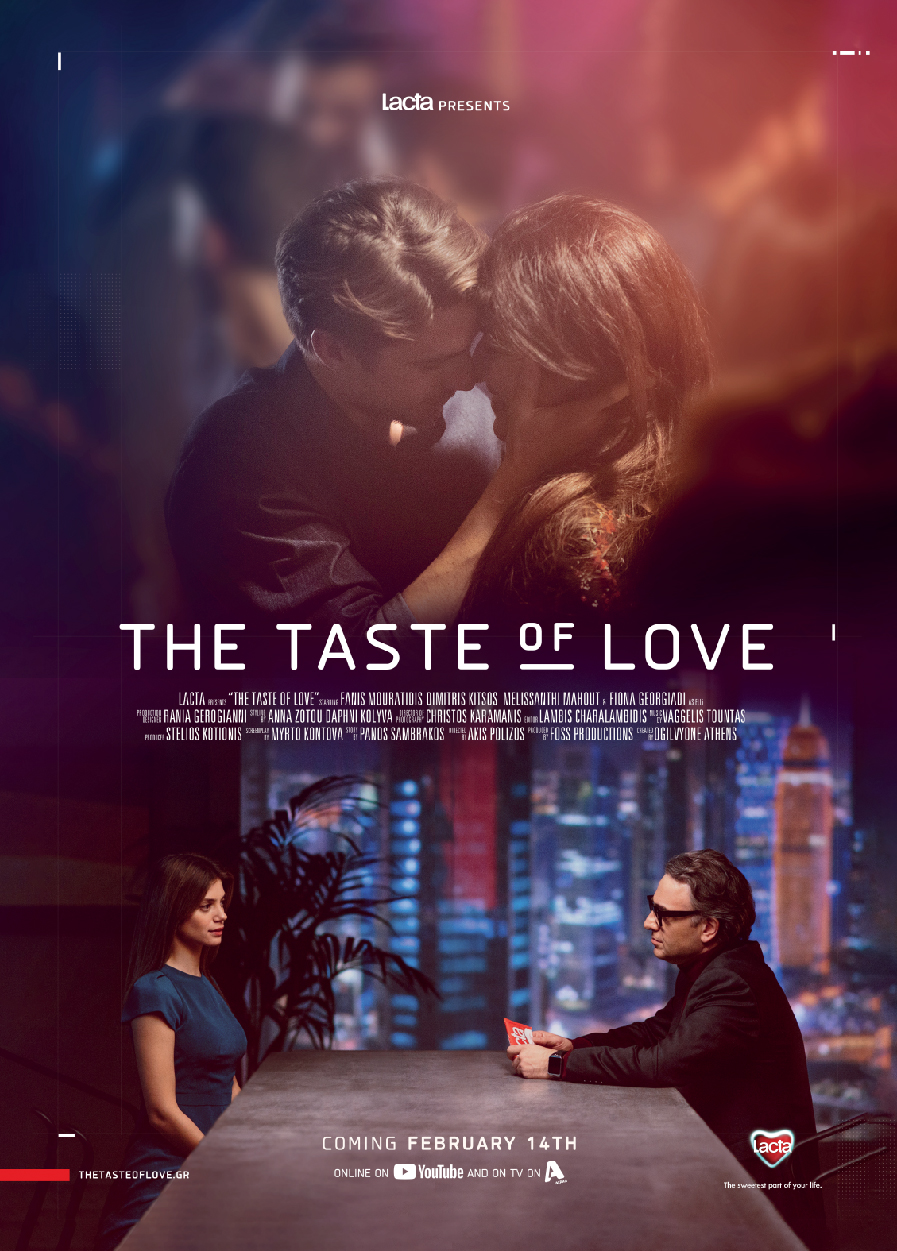 A feature film produced by Foss Productions, on a concept of OgilvyOne Athens.
A movie about what makes us human, about what sets apart artificial intelligence from human nature, about the true taste of love and the power of forgiveness.
Director: Akis Polyzos
Story: Panos Sambrakos
Screenplay: Myrto Kontova
Cast: Fanis Mouratidis, Fiona Georgiadis, Dimitris Kitsos and Melissanthi Machout.
MORE INFO
The Taste Of Love
Aris, a 48-year-old lonely man, lives with a beautiful young girl who predicts and satisfies his every wish without ever wanting anything in return. She's in fact an android robot, and the year is 2038. Elli, in a perfect human body, features the most advanced Artificial Intelligence, and has access to all his data in the cloud, acting as the ideal personal assistant. Until one day, her operating system is accidentally updated with "Artificial Emotions", making her feel neglected. She decides to find out all there is about love. Aris dismisses her, telling her love is the worst thing that can happen to man, but when she presents him with a Lacta chocolate and asks him to describe its taste to her, he succumbs and starts telling her a story that began 20 or so years ago, in Athens, the year 2018...