Third Kind
Third Kind
OUR WORK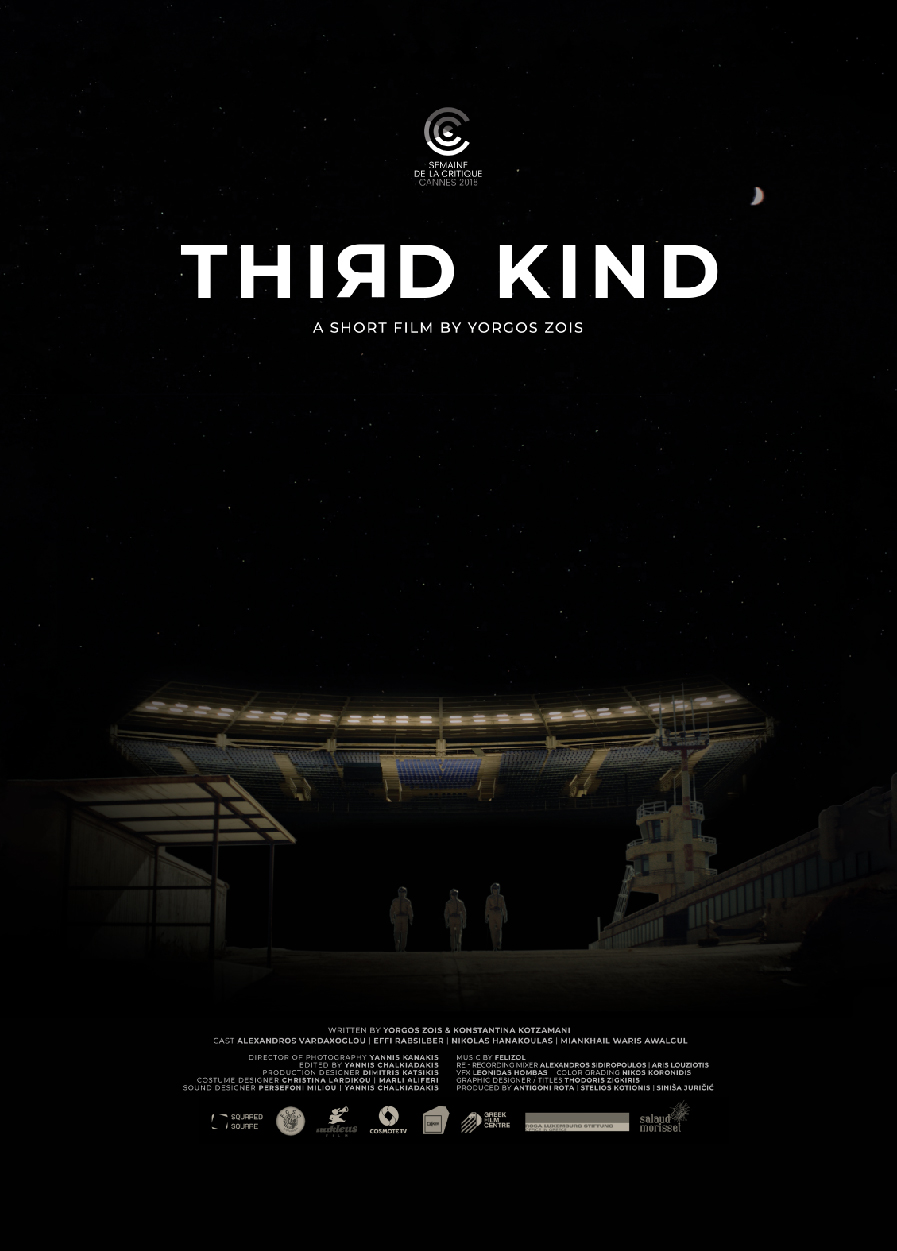 A SciFi short movie co-produced by Foss Productions
Premiered in 2018 at Semaine de la Critique in Cannes and made its US premiere in the prestigious Telluride Film Festival. It has travelled to over 50 international film festivals.
Director: Yorgos Zois
Screenplay: Konstantina Kotzamani, Yorgos Zois
Cast: Alexandros Vardaxoglou, Effi Rabsilber, Nikos Hanakoulas
Other Festivals/Awards: World of Film International Festival Glasgow 2018- Best Short Film, North Carolina Film Award 2019 -Board of Director's Award Winners, ECU - The European Independent Film Festival 2019- Best Cinematography, Queen Palm International Film Festival 2021- Best Short, International Festival Bosnia Herzegovina Looks Around 2019-Main Award, Parana Film Festival 2019- Jury Award, Hamptons International Film Festival 2018, Los Angeles Greek Film Festival (LAGFF) 2019, Vila do Conde International Short Film Festival 2018, Pula Film Festival 2018, Helsinki Film Festival 2018, Stockholm International Film Festival 2018, BOGOSHORTS 2018, Dhaka International Film Festival 2019, Recontres Internationales Paris/Berlin 2019, Vilnius International Film Festival 2019, Bucharest International Experimental Film Festival BIEFF 2019, Villeurbanne Short Film Festival 2018
Earth has been abandoned long time now and the human race has found refuge in outer space. Three archeologists return to Earth to investigate where a mysterious five tone signal is coming from...
CREDITS
Foss Productions
Squared Square Films
Nukleus film
Konstantina Kotzamani
Yorgos Zois
Stelios Cotionis
Sinisa Juricic
Antigoni Rota